The Business Administration curriculum introduces students to the various aspects of the free enterprise system.
The Business Administration program provides a fundamental knowledge of business functions and processes, and an understanding of business organizations in today's global economy.
Course work includes business concepts such as accounting, business law, economics, management, and marketing. Skills related to the application of these concepts are developed through the study of computer applications, communication, team building, and decision making.
Through these skills, students will have a sound business education base for lifelong learning. Graduates are prepared for entry-level employment opportunities in government agencies, financial institutions, and large to small business or industry.
PHI BETA LAMBDA
Phi Beta Lambda is a voluntary campus organization that provides students with leadership opportunities to gain valuable experience for the job market. Students participate in activities such as promoting their profession in the community; fundraising and outreach projects; and networking with people, agencies and organizations that play a vital role in their profession. Students have the opportunity to attend state and national conferences and compete with other students in various areas of specialization in the business professions.
SELECT ANY OPTION BELOW TO SEE A STEP-BY-STEP GUIDE TO PROGRAM COMPLETION, ADMISSIONS, COSTS, FINANCIAL AID, AND MORE.
Advisor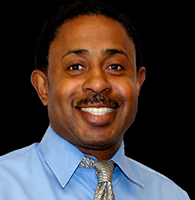 Department Chair, Business Administration
910-898-9712