The Basic Law Enforcement Training certificate is an evening program designed to qualify students for entry-level employment as law enforcement officers.
Job opportunities for successful graduates include police officer, deputy sheriff, company police officer, campus police officer, state law enforcement officer. The B.L.E.T. program utilizes State Commission mandated topics and methods of instruction. General subjects include but are not limited to criminal, juvenile, civil, traffic and alcoholic beverage laws; investigative, patrol, custody and court procedures; emergency responses; and ethics and community relations.
Students must successfully complete and pass all units of study including a certification examination mandated by the North Carolina Criminal Justice Educational and Training Standards Commission and/or the North Carolina's Sheriff's Education and Training Standards Commission to receive a certificate.
FACILITIES
The Criminal Justice Technology and Basic Law Enforcement Training programs share a new facility with multimedia classrooms and a physical training center. There is also an on-site firing range and obstacle course for firearms and physical training.
EXTRACURRICULAR ACTIVITIES
The Criminal Justice Club is a voluntary campus organization comprised of students, faculty and staff at MCC. The club works to provide students with opportunities to promote their profession in the community, to participate in fundraisers and outreach activities, and to learn about people and agencies that play a vital role in the Criminal Justice field.
SELECT ANY OPTION BELOW TO SEE A STEP-BY-STEP GUIDE TO PROGRAM COMPLETION, ADMISSIONS, COSTS, FINANCIAL AID, AND MORE.
Advisor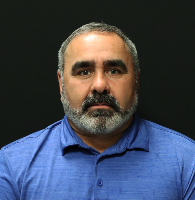 Director, BLET
910-898-9710