The Associate Degree Nursing curriculum provides knowledge, skills, and strategies to integrate safety and quality into nursing care, to practice in a dynamic environment, and to meet individual needs which impact health, quality of life, and achievement of potential.
Coursework includes and builds upon the domains of healthcare, nursing practice, and the holistic individual. Content emphasizes the nurse as a member of the interdisciplinary team providing safe, individualized care while employing evidence-based practice, quality improvement, and informatics.
Graduates of this program are eligible to apply to take the National Council Licensure Examination (NCLEX-RN). Employment opportunities are vast within the global healthcare system and may include positions within acute, chronic, extended, industrial, and community healthcare facilities.
University Transfer Agreements
Appalachian State University
East Carolina University
Elizabeth City State University
Fayetteville State University
NC A & T State University
NC Central University
NC State University
UNC Asheville
UNC Chapel Hill
UNC Charlotte
UNC Greensboro
UNC Pembroke
UNC School of the Arts
UNC Wilmington
Western Carolina University
Winston-Salem State University
And 36 private colleges and universities. Contact our Academic Advising Center to see if your transfer institution is on the list.
Comprehensive articulation agreement transfer credit appeal procedure
SELECT ANY OPTION BELOW TO SEE A STEP-BY-STEP GUIDE TO PROGRAM COMPLETION, ADMISSIONS, COSTS, FINANCIAL AID, AND MORE.
Advisor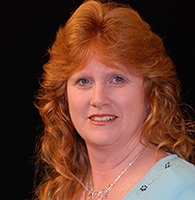 Director of Nursing Programs
910-898-9705