The organization shall be known as Phi Beta Lambda. Membership is voluntary and shall consist of full and or part-time students and employees of Montgomery Community College. Membership is open to all students and MCC alumni and employees of the College whatever race, creed, color, national origin, sex, or handicap.
Dues for the club will be $2.00 for the academic year beginning Fall Semester. For any portion of any academic year, the dues will be $2.00. Two regular meetings will be held during each semester with called meetings being held at the discretion of the club officers and advisors. Any individual joining Phi Beta Lambda will be encouraged to participate in the club community service project on a semester basis.
The goals and objectives of the club are:
Promote extracurricular educational opportunities and activities for club members.
Provide an organization for post-classroom fellowship among the members during both formal and informal business-related activities.
Provide an organization that can offer and provides its available resources for community service in the area of business.
Raise funds so the above goals and objectives can be met. This will be accomplished through various fundraising events and through the conducting of business-related community service projects.
Each member of the club is encouraged to participate in all fundraising activities.
Anyone wishing to join the club during the academic year may do so and will be considered a member in good standing until the end of that academic year.
Advisor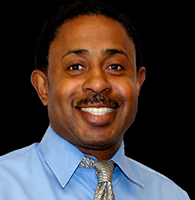 Department Chair, Business Administration
910-898-9712