The organization shall be known as the MCC Human Services Club. Active membership in this organization is voluntary and shall be open to registered, active students enrolled in the Human Services curriculum. Membership in the Club shall be open to every race, creed, color, and national origin. Each member must be in good academic standing (have a minimum of at least a 2.00 GPA).
The goals and objectives of the Human Services Club are as follows:
Promote the general welfare of Human Services students.
Provide additional career supportive opportunities.
Better school and community relations.
Stimulate student participation.
Advisor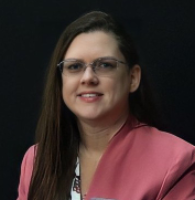 Dean of Health & Human Services
910-898-9709