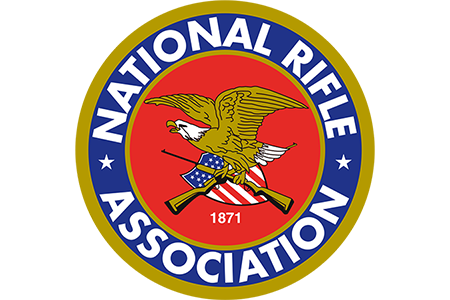 Montgomery Community College is one of four schools in the nation to offer NRA approved, affiliated short-term gunsmithing courses. Classes are taught by nationally and internationally known gunsmiths and craftsmen who share their expertise in courses from basic to advanced techniques. Most classes combine a hands-on and lecture format and range from three days to two weeks in length. MCC also offers a two-year associate degree program in Gunsmithing. Discover more about our quality facilities, experienced instructors, and comprehensive curriculum by clicking here.
2020 NRA short-term gunsmithing class schedule is posted below. Classes are added throughout the semester so check back often.
2020 NRA SHORT-TERM GUNSMITHING REGISTRATION
Registration by credit card may be made online (click for instructions)
Or download and complete a registration form and
Call 910-898-9672 with your complete registration and credit card information OR
Email completed registration form and credit card information to nra-registration@montgomery.edu OR
Fax completed registration form and credit card information to 910-576-5162 OR
Mail completed registration form with payment to: MCC, Attn: ConEd Registration, 1011 Page Street, Troy, NC 27371 OR
Visit us in the NC Works Career Center / Workforce Development Center located adjacent to Blair Hall (Bldg. 100) Monday through Thursday, 8 AM – 5 PM or Friday, 8 AM – 3 PM.
Refunds: No refunds will be made for classes with a self-supporing (SS) designation. Self-supporting classes are non-refundable except in the case of cancellation by Montgomery Community College. Classes without a self-supporting designation are eligible for a full refund if the registrant withdraws prior to the class start date. Partial refunds may be made up to the 10% point of class meeting hours. Please click here to view Montgomery Community College's Continuing Education Refund
For information about the NRA short-term gunsmithing classes please contact Alex Williams at 910-898-9744 or email williamsa4158@montgomery.edu.
NRA Classes
NRA Introductory Level Classes
While these classes are listed as introductory, do not mistake the high level of instruction that will be given. This simply means that prior experience is not a requirement.
AR-15 Armorers Course
Our AR15 armorer course is a two day comprehensive course covering the assembly/disassembly, cycle of operations, nomenclature, gas system, barrel twist and length, barrel replacement, aftermarket parts and modifications, ballistic issues, brands, cleaning and maintenance, sights/optics, headspace, firing pin protrusion, along with service and repair of the AR15 platform. Instructor: Jacob Porter *(SS) Self-supporting. Tool List
AR-15 Armorers Course | 10/3-10/4 | SASU | 9A-6P | $205
Basic Gunsmithing: Rifle
This course will provide students a unique opportunity for students to learn to apply basic knowledge of rifle function to actual repair projects. Instruction will stress a comprehension of the basics of how rifles function on a mechanical level. Students will then be presented with broken firearms exhibiting common problems found within that particular model. This series of exercises will allow a real-world look at the steps of diagnosis and repair under the supervision of a professional gunsmith. Students are encouraged to bring rifle repair projects. Instructor: Jacob Porter. Tool List
Basic Gunsmithing: Rifle | 9/4-9/6 | FSASU | 9A-6P | $146.60
Build Your Own: AR-15
This course will supply students with the tools, knowledge, and techniques necessary to assemble a match quality AR-15 from components. Instruction will cover the function of the firearm, steps for proper assembly, the tooling necessary for these tasks, and troubleshooting help. Alternate calibers, detailed malfunction diagnosis, and modifications for top-level accuracy and reliability will be discussed at length. A detailed discussion will be devoted to the myriad of aftermarket components available for this platform. Students should take away a thorough understanding of this firearm system. Instructor: Jacob Porter. Tool List
Build Your Own: AR-15 | 12/4-12/6 | FSASU | 9A-6P | $146.60
Firearms Finishing Classes
Hydrographics: Water Transfer Printing
This course will cover all the basics and techniques necessary to produce professional-quality hydrographic coatings on firearms. Topics will include an introduction to the water transfer process, sample exercises, surface preparation. Further instruction will cover the actual dipping process, top coatings, and finishing options. Advanced techniques such as masking, touch-up, and double-dipping will also be covered. Students will provide projects for coating. Instructor: Jay Byrum *(SS) Self-supporting. Tool List
Hydrographics: Water Transfer Printing | 10/2-10/4 | FSASU | 9A-6P | $146.60
Painted Finishes: Open Lab
The goal of this class is to give a student who has learned the basic skills access to the equipment needed to apply Cerakote. An experienced instructor will be present if a question arises or guidance is needed but no formal lectures will be held. Only good old fashioned shop time. Think of this class as a Cerkote play zone for the weekend. If you want to try it, take a shot at it. Students will supply their own firearms, stencils and Cerakote colors. To take this course students must have one of the following: Completed the basic painted finishes class, completed the Stencil painted finishes or be a student or recent alumni of the MCC Gunsmithing degree program. Instructor: Jacob Porter *(SS) Self-supporting. Tool List
Painted Finishes: Open Lab | 10/17-10/18 | SASU | 9A-6P | $205
Reloading Classes
Basic Rifle Reloading
The basis of this class will be to expound upon the reloading curriculum included within the Gunsmithing Program at MCC. In simple terms, this class will serve as instruction and practice in developing and perfecting a "load" catered specifically to each student's individual rifle. The class will include a basic understanding of reloading terminology and practices, as well as the more intricate details and tooling associated with creating ammunition and perfecting a specific cartridge/projectile combination to best suit the student's rifle. Instructor: Billy Athay. Tool List
Basic Rifle Reloading | 7/21-7/24 | TWTHF | 9A-6P | $201.60
Handloading for Precision Rifle
This course will provide techniques for rifle reloading success, whether the goal is the production of more accurate hunting hand loads, long-range precision ammunition, or benchrest quality loads. Techniques and equipment will be discussed. Ammunition will be loaded, and then tested on the range. Results will be analyzed and changes applied to loads to be re-tested for improvements in accuracy and consistency. Instructor: Frank Stephenson. Tool List
Handloading for Precision Rifle | 10/26-10/30 | MTWTHF | 9A-6P | $201.60
NRA Shooting Instruction Classes
USPSA for Beginners
This course, taught by a nationally known IDPA and USPSA champion, will focus on the fundamental techniques necessary for USPSA competition shooting. This course will be focused on the rules and techniques needed to shoot USPSA. We will discuss and shoot several stage layouts. Topics will include: proper grip, stance, sight alignment, and trigger control. Other topics such as drawing from a holster, performing magazine changes, and controlling recoil will be discussed at length. Instructor: Gary Byerly *(SS) Self-supporting. Tool List
USPSA for Beginners | 10/3 | SA | 9A-6P | $160
NRA Advanced Classes I
(Machining experience not required for these classes but a working knowledge of the subject matter is helpful.)
NRA Advanced Classes II
(Machining experience is required for the following classes.)
Custom 1911 Pistol Build Class (10 DAYS)
Students will be guided through the entire process of building their own precision 1911 type pistol. Students will receive instruction in techniques, procedures, proper use of tools/jigs and theory required to build an exceptionally reliable and accurate 1911 pistol. They will then apply these methods, under supervision, to build their pistol. Class lectures will cover troubling shooting and in-depth discussions on the function and the why of specific methods and modifications of the 1911 pistol. At the end of the course, each student will have built and test-fired their 1911 pistol and will have been provided various informational papers and a build checklist. Students will be required to purchase a "kit" provided by the instructor. This kit will provide all the parts required, less sights and grips, in order to keep the class instruction standardize and to prevent excessive time spent fixing and modifying substandard parts. The parts in the kit will be sourced from several quality manufacturers and will include a Nighthawk frame, slide, and Kart Precision barrel. Students will receive a letter that details options and procedures for ordering and payment for their kit. Out of state residents will be required to coordinate with an FFL in their state of residence to receive and transfer the frame to them. The instructor will provide the kits at cost plus NC sales tax. Instructor: Tim Davis *(SS) Self-supporting. Tool List
Custom 1911 Pistol Build Class (10 DAYS) | 8/3-8/14 | MTWTHF | 9A-6P | $699
1911 Build Class Order Form
Suppressor 101
This class will take students through the necessary steps to build their own legal suppressor. A portion of class time will be devoted to laws and regulations regarding suppressors and other NFA items. Suppressor design theory will be explored in detail. Students will have the opportunity to build a legal suppressor. (IMPORTANT: Students must have an approved ATF Form 1 in order to be officially registered in the class.) Lathe experience is required for this class. Instructor: Ronnie Beal *(SS) Self-supporting. Tool List
Suppressor 101 | 10/9-10/13 | FSASUMT | 9A-6P | $399
Specific age restrictions apply.
*(SS) Self supporting classes are non-refundable except in the case of cancellation by the college.