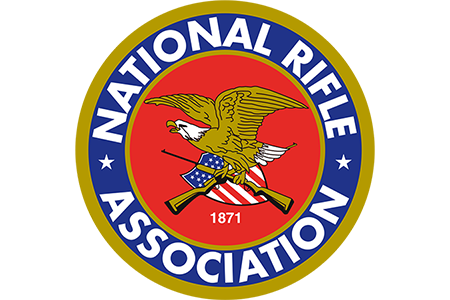 Montgomery Community College is one of four schools in the nation to offer NRA approved, affiliated short-term gunsmithing courses. Classes are taught by nationally and internationally known gunsmiths and craftsmen who share their expertise in courses from basic to advanced techniques. Most classes combine a hands-on and lecture format and range from three days to two weeks in length. MCC also offers a two-year associate degree program in Gunsmithing. Discover more about our quality facilities, experienced instructors, and comprehensive curriculum by clicking here.
2021 NRA short-term gunsmithing class schedule is posted below. Classes are added throughout the semester so check back often.
2021 NRA SHORT-TERM GUNSMITHING REGISTRATION
Registration by credit card may be made online (click for instructions)
Or download and complete a registration form and
Call 910-898-9672 with your complete registration and credit card information OR
Email completed registration form and credit card information to nra-registration@montgomery.edu OR
Fax completed registration form and credit card information to 910-576-5162 OR
Mail completed registration form with payment to: MCC, Attn: ConEd Registration, 1011 Page Street, Troy, NC 27371 OR
Visit us in the NC Works Career Center / Workforce Development Center located adjacent to Blair Hall (Bldg. 100) Monday through Thursday, 8 AM – 5 PM or Friday, 8 AM – 12 PM.
Refunds: No refunds will be made for classes with a self-supporing (SS) designation. Self-supporting classes are non-refundable except in the case of cancellation by Montgomery Community College. Classes without a self-supporting designation are eligible for a full refund if the registrant withdraws prior to the class start date. Partial refunds may be made up to the 10% point of class meeting hours. Please click here to view Montgomery Community College's Continuing Education Refund
For information about the NRA short-term gunsmithing classes please contact Alex Williams at 910-898-9744 or email williamsa4158@montgomery.edu.
NRA Classes
NRA Introductory Level Classes
While these classes are listed as introductory, do not mistake the high level of instruction that will be given. This simply means that prior experience is not a requirement.
Build Your Own: AR-15
This course will supply students with the tools, knowledge, and techniques necessary to assemble a match quality AR-15 from components. Instruction will cover function of the firearm, steps for proper assembly, tooling necessary for these tasks and troubleshooting help. Alternate calibers, detailed malfunction diagnosis and modifications for top level accuracy and reliability will be discussed at length. Detailed discussion will be devoted to the myriad aftermarket components available for this platform. Students should take away a thorough understanding of this firearm system. Instructor: Jacob Porter
Build Your Own: AR-15 | 12/3-12/5 | FSASU | 9AM-6PM | $146.60
Firearms Finishing Classes
Reloading Classes
NRA Shooting Instruction Classes
NRA Advanced Classes I
(Machining experience not required for these classes but a working knowledge of the subject matter is helpful.)
NRA Advanced Classes II
(Machining experience is required for the following classes.)
*(SS) Self supporting classes are non-refundable except in the case of cancellation by the college.
Tommy McNabb Knifemaking Scholarship – This scholarship provides $200 per class for a student who enrolls in a knifemaking class with an expressed financial need. Recipients must demonstrate an interest in knifemaking by individual study to the point at which they are ready for formal training. Contact the Continuing Education Office for an application at ce-registration@montgomery.edu or call 910-898-9672.
Basic Belt Grinding Skills
Basic Belt Grinding Skills | 11/11-11/14 | MTWTH | 9A-6P |
Christmas Knife Making
Just in time for a great Christmas gift! MCC is proud to present our annual tradition of the Christmas Knife class with the legendary Ed VanHoy. In this class, you will learn how to complete a knife from scratch including how to make a custom leather sheath. Students will design, shape, heat treat, cut custom grips, hollow grind, polish and sheath their own knives. Whether the class is a present for a loved one, a chance to make a present for a loved one, or just a present for yourself, you can't beat this annual tradition. All materials will be provided. Self Support. Instructor: Ed and Tanya VanHoy
Christmas Knife Making | 12/2-12/5 | THFSASU | 9A-6P | $375
*(SS) Self supporting classes are non-refundable except in the case of cancellation by the college.